Arturo, mastino dei Pirenei.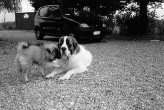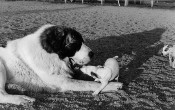 Thank You
for defending our home
for being and "uncle" to all our puppies
for letting us to discover a wonderful breed
for having tried to fight an illnes
to terrible for a good giant like you,
to rare and complicated for little humans like us
for being not only our dog but also our friend.
Thank you for having been with us.